Apparently the only thing Inter Milan manager Roberto Mancini watches in his spare time is porn...
In a recent interview where he was asked yet again about the recent transfer rumors surround star striker Mauro Icardi, Mancini did his best Colonel Hans Schultz impression while adding an interesting tidbit about his personal habits.
A reporter posing the question referenced a quintet of clubs all interested in the 23-year-old Argentina striker - Atletico Madrid, Arsenal, Tottenham Hotspur, Napoli and Roma.
"I have not seen the news you mentioned, I have not read anything," he said, per Sun Sport.
"I do not know why say anything. I'm just a coach and this is not an issue about me. He is doing the training and showing endeavor, for me this is important..."
Then he quipped: "I do not read newspapers, do not listen to radio, I do not watch TV or private channels... just porn!"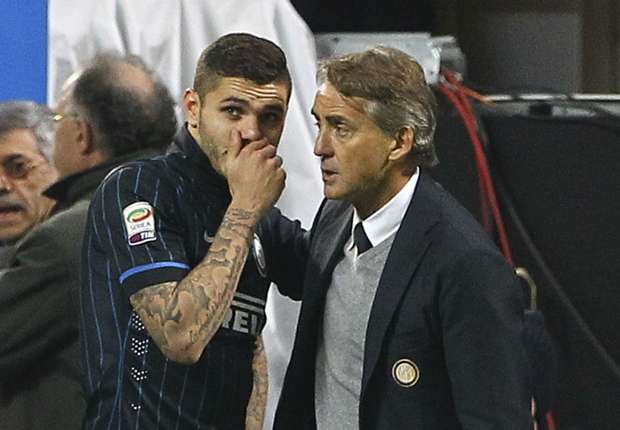 Well then.
Maybe Mancini should put the tissue box away and actually pay attention, since Icardi is one of his most important players.
This past year Icardi scored 16 goals in 33 Serie A appearances. The year before he scored a career-high and league-best 22 goals in 36 appearances en route to Golden Boot and Team of the Season honors.
Mancini added after making the comment, "I'm only joking." Or so he says...